How to choose
Color
As different computer screen will cause the different color and different shade, some see it darker, some see it lighter, we have test with different compute to minimize the color difference of items picture, all around close to the true color. most of extension was natural color 100% unprocessed, some color you like may not state, if happen this, please check the color ring as following and contact online service or email for your inquiry.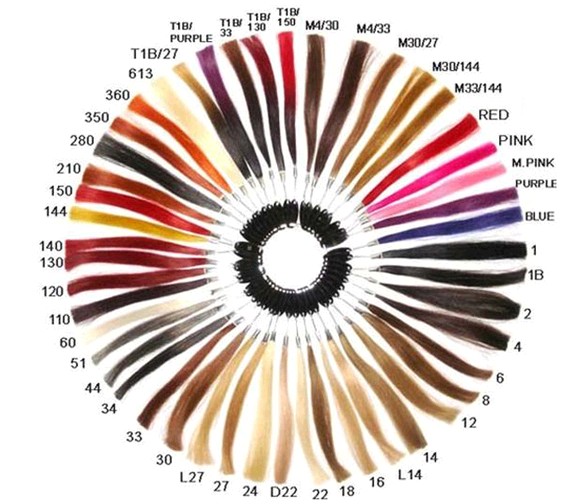 Length
Different texture will cause different looks and length fall, the straight hair will be same length look when you see, while the wavy/curly texture will be short looks than the truth length, you may go up around 4inch when place the order
Here is the different texture will fall on you, please check following chart and pick the best length for yourself.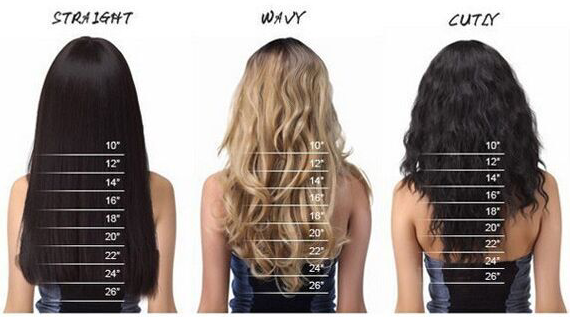 Quantity
When length under 18inch, pick around 2~3 bundles with a closure would be enought, 2bundles are normal like 110% density, 3 bundles around 130 density.
When length over 18inch , we will suggest to take around 4bundles with a closure to make full head fuller like 150% or 180 density.
when length over 30inch, as long length, the bundles will looks thin than short length base on the same wight, its totally normal to understand, pick one more bundles than usual would be better for you.
Color and dye
Different people may have different method to do color bleach, as the raw materail special, and many time we have tried with little stands hair, the color could reach close to #27, any more light color is hard to arrival, actually we don't suggest to do much more with natural hair if for long time use and manager, as we know, after color bleach chemical process, the hair will get damaged and drier than the natural state, can you insist on doing moisturize and deep condition at least 2 times within 1 weeks ? if not, please keep it natural state for the regular use.